Richard and Julie L. Moreland Heart Fund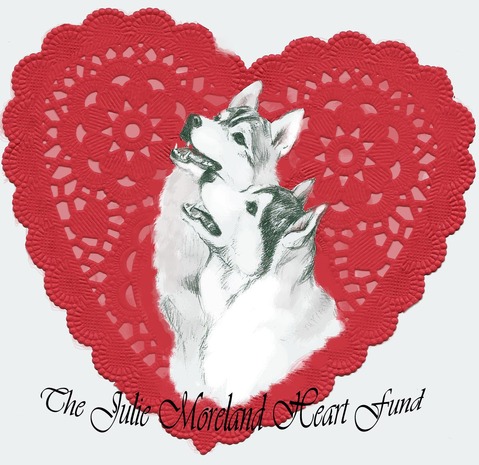 In 2011, Julie L Moreland, a long-time owner and lover of Siberian Huskies and a tremendous supporter of Rescue, died in a tragic accident. In honor of her, her husband Richard made a generous contribution to SOS-SRF and requested that the group reserve the money to keep alive her memory and her dedication to helping the breed they loved. Richard died in January 2023, so we are adding his name to the fund.
Toward this end, SOS-SRF has established the Richard and Julie L. Moreland Heart Fund, to be used exclusively for Heartworm cases where costs exceed our generally accepted guidelines for reasons SOS-SRF deems valid. This could be, for example, because of medical complications or because the rescue group has been faced with a large number of Heartworm cases and is experiencing difficulty in raising sufficient funds to cover them.
Any Siberian Husky rescue faced with a costly heartworm case or multiple cases can apply for funding using the application posted on our website.
PLEASE NOTE THE REQUIREMENTS AND PROCEDURES for submitting an application!! (See link on left.)
Anyone wishing to donate to the Richard and Julie L. Moreland Heart Fund through PayPal can use the Donate button on the left.
Thank you for all you do for the breed we love and for your support of our cause.