Keep Calm and Pluck On Note Cards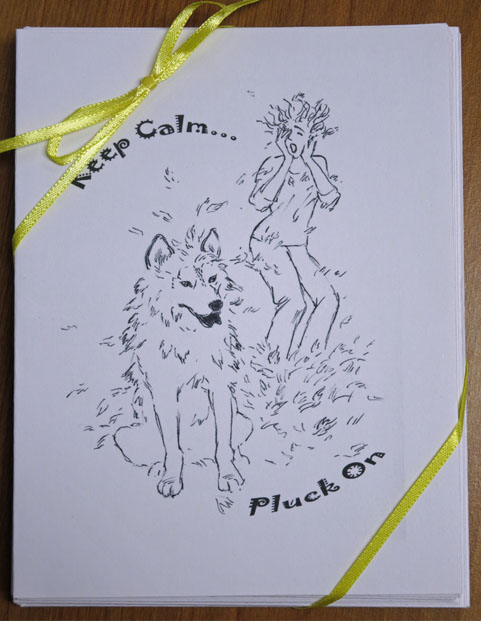 This note card features the image from our tie-dyed T-shirt (click here to view). They measure 4" x 5½" and come on white or natural paper. One pack contains 8 cards.
Click the image on the right to view the natural colored card.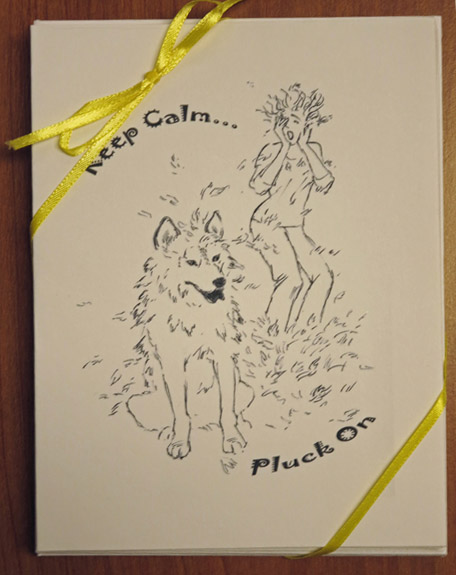 Price includes first class shipping.