My Pet is Home Alone - Emergency Kit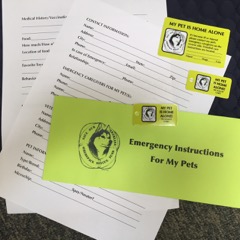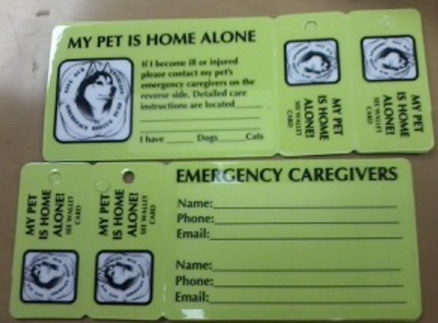 Sometimes you get into a situation where you need to let others know that your pets are home alone and must be cared for. This Emergency Kit includes 2 key fobs and a wallet card in a eye-catching yellow-green which you would carry with you. At home, instructions for the care of your pets are stored in a matching yellow-green envelope.
Price includes $2 for shipping.
$12.00