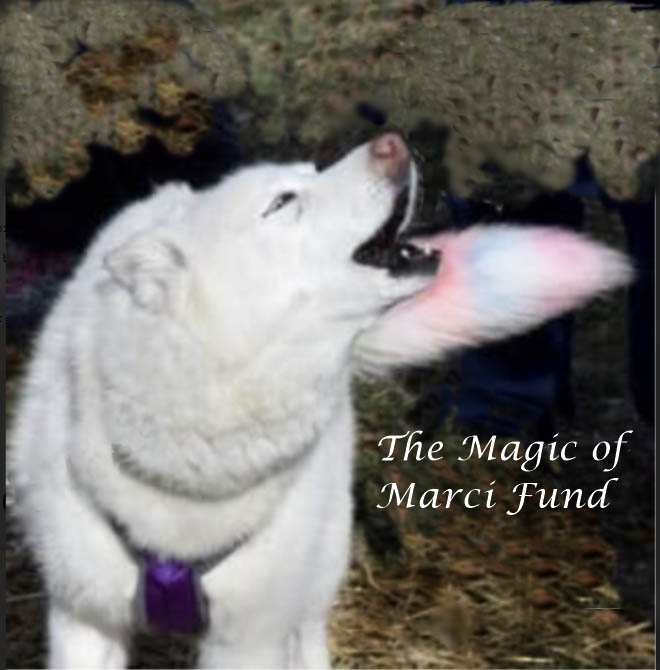 In the fall of 2021, Tammie Variano asked that we establish a fund to help Siberian Huskies with thyroid conditions in memory of her beloved Marci. The people whose lives were touched by Marci: Butter, Zuzu and family, her Auntie Clare, her amazing vet, and Dave, who she loved the best, also contributed generously to founding the Magic of Marci Fund. This fund is focused on paying for the diagnosis of thyoid problems. Tammie writes, "Marci had a tough start in life. Once she was on thyroid meds, she was the best breed ambassador. On her first sledding run, I colored her tail in rainbow fashion and her "fan club" started. Every event the kids would cheer for the rainbow tail dog. It became her signature mark. She loved dogs and people and was in heaven when people surrounded her with love and pets. It is my best memory of her."
Any Siberian Husky rescue dealing with a dog with potential thyroid problems can apply for funding using the application posted on our website.
PLEASE NOTE THE REQUIREMENTS AND PROCEDURES for submitting an application!! (See link on left.)
Anyone wishing to donate to the Magic of Marci Fund through PayPal can use the following link:
Thank you for all you do for the breed we love and for your support of our cause.