2021
Here are the dogs we have helped so far in 2021. We are pleased to make contributions towards their medical expenses to ensure happy and healthy lives for them all.
Please click on the Funding Requirements link on the left if you have a rescue dog that needs medical treatment beyond the ordinary needs of spaying/neutering, boarding, annual shots, and things like that. Please make sure you read and understand our requirements prior to making an application. The link to the rescue application is at the end of the requirements.
---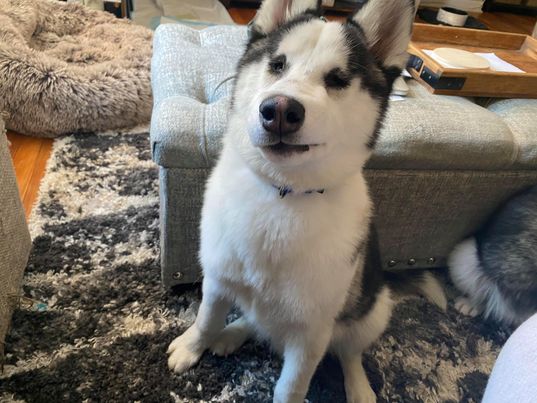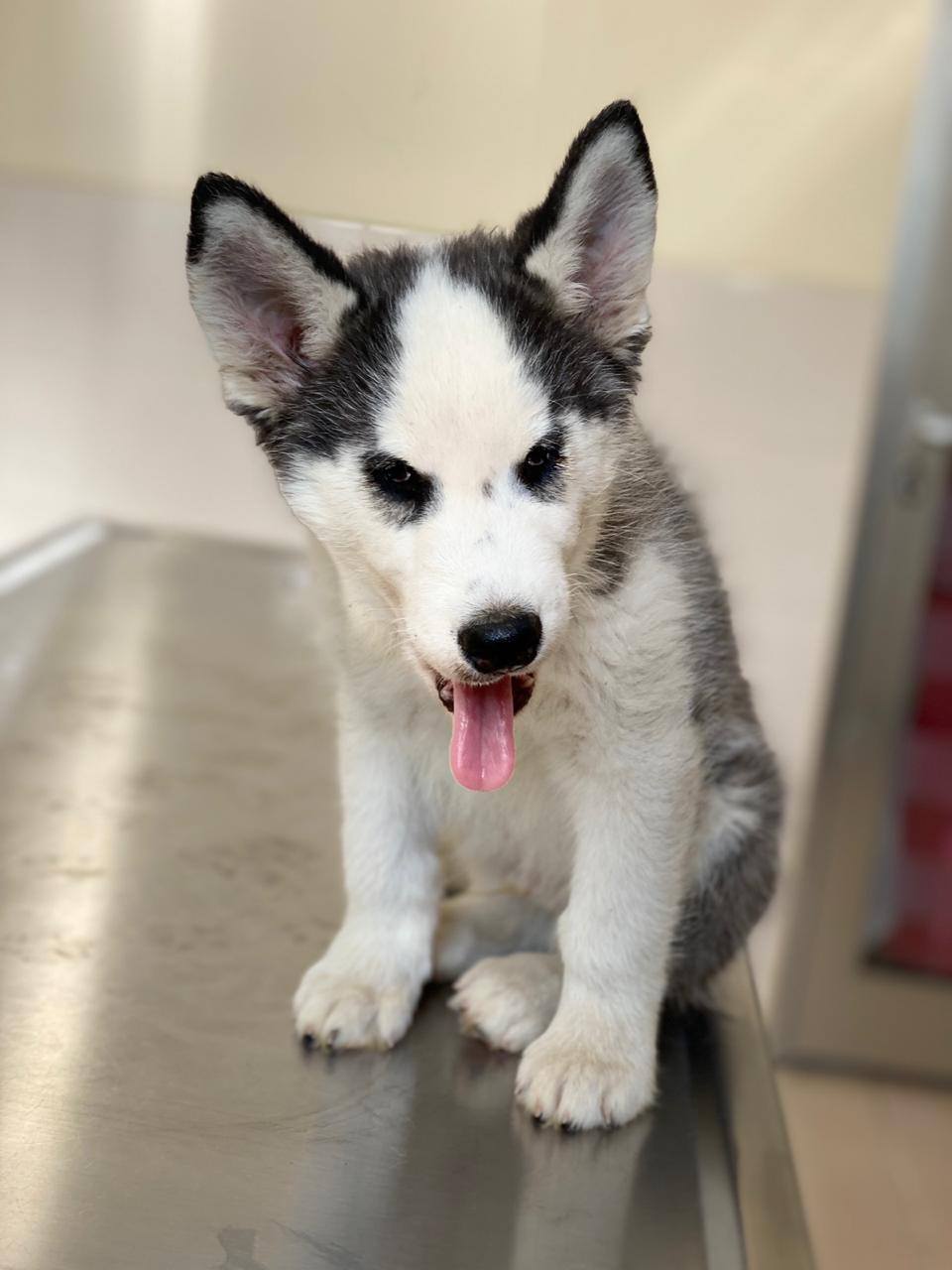 A Pathway to Hope
-
Coal
- New Jersey
Coal and his sibling are special needs puppies who were living in deplorable conditions in Azerbaijan. Both were born cryptorchid (with undescended testicles) and blind. And Coal was also suffering from a rare deformity causing urination issues: a persistent frenulum (extraneous skin on his penis which prevented normal urination). He needed specialty surgery to correct both problems.
Amy (A Pathway to Hope) works with an organization called Good World Shelter to save dogs such as Coal and Kera (from Egypt) whom we also helped with funding last year. As Amy wrote us: "They have the misfortune of being born in a world without hope. We give that to them."
A Pathway to Hope raised considerable funds for Coal and we were very happy to add to them. We wish Coal a long and healthy life. He has a good chance he will find a permanent home. The resident dog just has to approve him. (April 2021)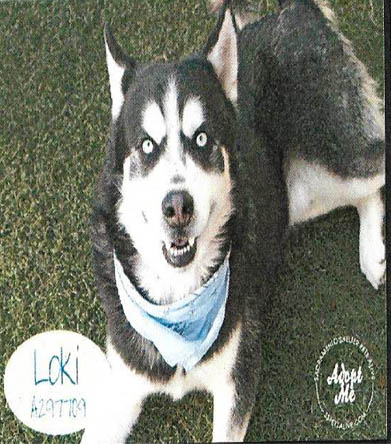 NW Snowdog Rescue
-
Lucky
- Washington
Lucky (formerly Loki) is a two-year old boy who was found as a stray in California. He was in excruciating pain with a torn cruciate ligament in his left hind leg. A coordinated effort with three rescue groups made Lucky's journey from a California shelter to NW Snowdog Rescue in Washington possible.
Lucky required orthopaedic implants to repair his leg. The rescue successfully raised a substantial portion of the funds needed and we were happy to contribute as well. (April 2021)

Live Love Animal Rescue
-
Fen
- California
Fen is two years old, loving, friendly and energetic. And he has been suffering from luxating patellas in his hind legs. He had had multiple unsuccessful surgeries and his family couldn't afford further medical care. They surrendered him to a shelter who contacted Live Love Animal Rescue for help with this young boy.
He was malnourished and unable to walk more than a few yards. Despite his pain, he was eager for walks. As Live Love Animal Rescue eloquently wrote "his zest for life far exceeds the physical capabilities of his body."
Fen had complicated and expensive corrective surgeries on both legs and the rescue did an admirable job of fundraising for him. We were happy to help this "great dog with an indomitable spirit." (February 2021)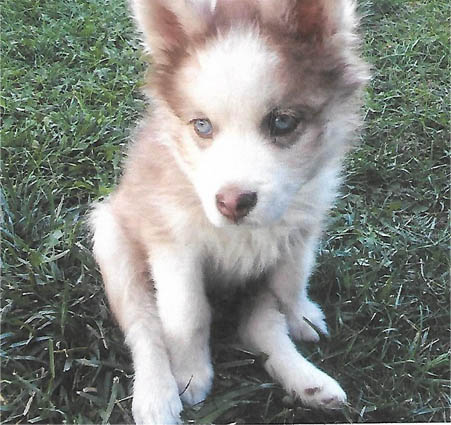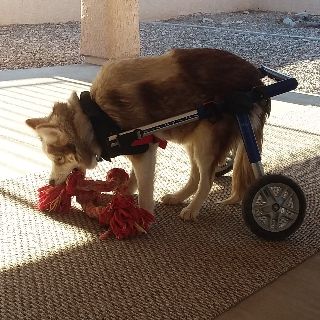 ARA Canine Rescue Inc.
-
Chance
- California
This little pup was three weeks old and weighed one pound when he was dropped off at Alley's ranch. He had pneumonia, a broken back, and hind legs that he dragged. He couldn't walk. His foster dad nursed him through the pneumonia and worked on the malnutrition. Then began a series of physical, orthopaedic and neurological tests to determine appropriate treatments.
Chance was too young for surgery, but Alley's Rescued Angels began fundraising for him and raised a remarkable amount in a very short time. This little guy touched the hearts of many.
At three months, he underwent extensive surgery which included spinal fusion, pins and bone grafts. He had significant mal-angulation in his hind limbs and spinal compression. It was complicated and expensive surgery.

The prognosis for a full recovery was not encouraging, but Chance was determined to disprove that! His foster dad got him a cart to help with mobility and reports that Chance is happy and eager to see the cart and harness.
Now at six months, Chance is recovering well. We were pleased to contribute funds to ensure a happy, pain-free life for this young chap. (February 2021)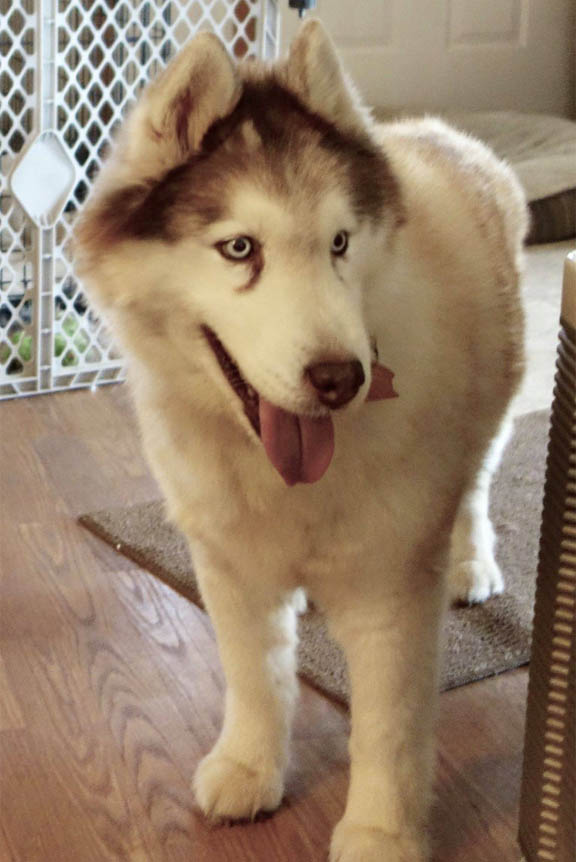 Forever Husky, Inc.
-
Blush
- Illinois
This pretty red and white lady is 14 going on 3. She is bouncy, active and happy, with a hearty appetite. And she was diagnosed with a localized squamous cell carcinoma (an oral tumour) on her jaw.
Because her general health is excellent, surgical removal on the right side was recommended. The procedure was successful with good margins. There was no metastasis.
Blush is recovering well and will have a good quality of life at this time.
Forever Husky raised a remarkable sum for this surgery and we were happy to help with funding to ensure more time for Blush. (February 2021)
---